THE LIVE LAUNCH METHOD
The workshop that turns overworked 6-figure business owners into in command 7-figure
CEOs
"After wasting thousands on courses, programs, and masterminds, I still don't have a reliable, repeatable way to enroll hundreds of clients at one time, OVER and OVER again."
If you're ready to scale your service-based business, but you know you won't get there closing one client at a time...
And you've gotten cynical from all the times you've heard about a brand new launch strategy that's guaranteed to work, yet doesn't actually work...
If you've gone over it in your head a thousand times and are pretty sure that you aren't the problem...
Because you KNOW you've nailed down your offer and you know EXACTLY who your people are...
But you still can't make it work...
Then know this...
There's a real, proven way to enroll hundreds of clients at a time, simply and authentically, over and over again.
​A way out of the maddening, burnout-inducing cycle of trying to close one client at a time.
​A way into 6, 7, heck, even 8 figures. (I mean, I did it, so why shouldn't you?!)
Because you SHOULD be able to add zeros to your revenue every month like clockwork, without burning yourself out.
You should be the one leading your industry and disrupting the status quo. You should be the one
building an empire, with clients you love working with — clients who stick around and buy
everything you sell. YOU should be the one experiencing the entrepreneurial freedom and
financial rewards you need to bring your legacy forward.
Even in the most saturated of markets.
Even in a global pandemic.
Even if you consider yourself a terrible salesperson and have
barely made a cent in your business up to this point.
It's high time you channeled your expertise and conviction
into a proven way to sell to hundreds of people at once,
simply and authentically.
You DESERVE a simple and repeatable system you can use to grow your service-based business… without burning yourself out working 80 hours a week getting that one client to sign. Which is why I chose to demystify selling your offers, once and for all...
To share the simple ways to take leads from cold to close in 10 days
or less.
To take what I know about selling beyond hints on podcast episodes and
tips on webinars and give you EVERYTHING you need to make
6 and 7 figure leaps in revenue.
INTRODUCING...
The Live Launch Method
For service-based businesses, coaches, and consultants
Until now, it's been extremely difficult to grow a service-based business online. Most online trainings are designed for course creators, bloggers, and freelancers — not for building a real business that is sustainable and consistent.
With the Live Launch Method, you'll learn my simple, repeatable strategy for selling to hundreds of people at once, by leveraging human connection, your zone of genius, and authentic social selling.
And the best, craziest part? This live, 5-day workshop is
FREE.
Kelly Roach is known as THE BUSINESS CATALYST, helping elite business owners become game changers in their field and achieve million dollar breakthroughs in their business.
As a former Fortune 500 executive who built and led record-breaking teams in 17 locations around the US, Kelly combines billion dollar corporate strategies with the speed and agility of the most powerful online strategies of today.
In addition to being an 11-time best-selling author, Kelly is also a regular featured expert on both local and national news outlets and a guest contributor to the business world's top publications. She is the host of the Top 100 marketing podcast, The Unstoppable Entrepreneur Show.
Kelly's commitment to ongoing philanthropic work is PROOF that you don't have to sacrifice financial freedom to give back. She follows a 1:1 business model that brings clean drinking water to those who do not have access, through her Human Family Foundation. She is also the co-owner of Give Her Courage, a movement designed to give young girls the competitive edge they need to rise to the top, break through barriers, and create lasting change in the world.
In this
FREE 5-Day Live Workshop
You'll learn how to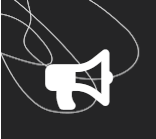 Fill the Gap
In your market so you can FINALLY
stand out and charge premium prices.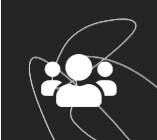 Build an Audience
Full of ideal clients who want what you
sell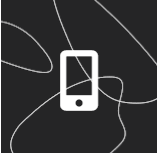 Convert on Camera
Turn a free workshop in a free
Facebook group into a 7-Figure
stream of revenue.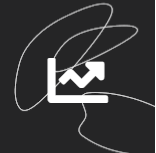 Build Your Brand
Establish your authority, stand out as a thought leader, and exponentially
increase your profits
Which means, after going through the workshop and implementing the simple, daily homework…
You'll be able to find and fill the gap in your industry and become the leader your audience listens to. You'll have the strategy to leverage a free Facebook group to sell to hundreds of people at a time and make 6 and 7 figure leaps in revenue. You'll know how to use human connection and authentic social selling to sell your service-based offer again and again.